Learn, Trade and Profit with the Best Forex Signals
Make your right move, join our community of successful traders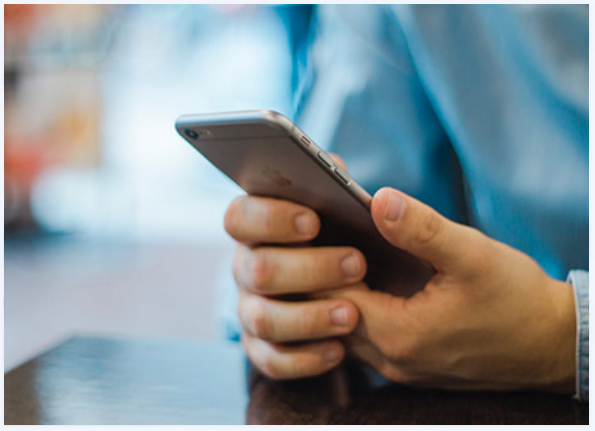 FREE Forex signals via Telegram and Email
FxProfitSignals is a powerful

 
Forex trading analysis tool that
provides subscribers with Buy/Sell
trading signals, all in Real-Time,
assisting you in your trading plan
to achieve great results in Forex.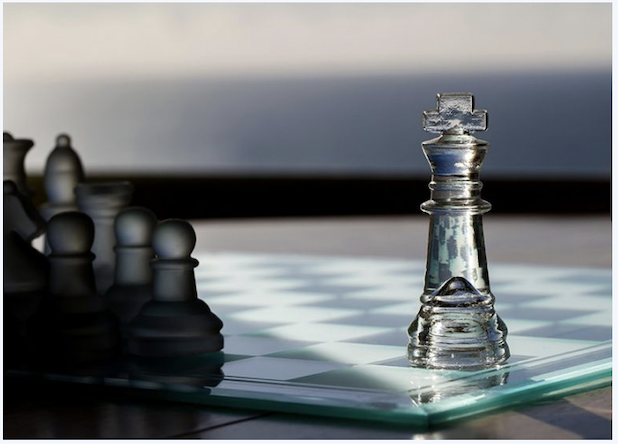 Paid Forex signals
Realtime Forex signals
2 types of Forex signals (Market execution/Pending orders)
Exact entry point trading signals
Technical Analysis
Completeness and accuracy

 
Round-the-clock technical support to members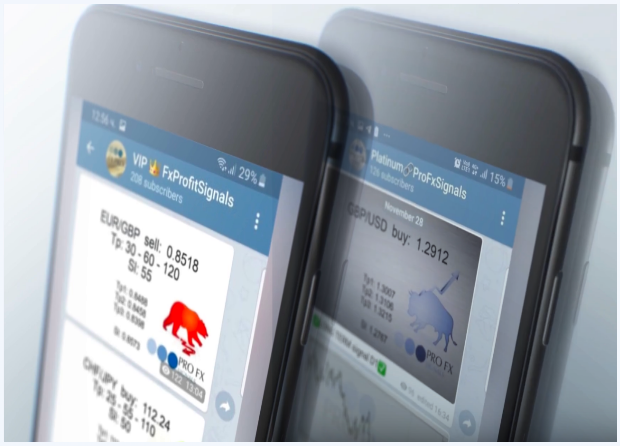 Signals answers the questions
When is the best time for you to trade?
What is the best way for you to trade?
Which one of the currency pair is good to choose?
After we identify the best trading opportunity,
you will immediately receive a trading signal.
Forget about the headaches from looking at
charts and graphs all day!
Achieve your trading goals by learning from
our PRO Forex Traders
15 years trading experience
---
Senior Forex analyst      Swing / Day Trader
Register now and start your journey to become a profitable Forex trader with us!
Will give you strategies for all market conditions (trend following, for trend reversal or counter trend trading)
Will teach you the critical areas that makes you a successful trader
Will change the way you trade the Forex market forever
Turn from amateur to PRO and stop making mistakes that costs you money
Clear entry and exit points
Innovative FOREX trade ideas
New strategies and signal analysis
Every day our experienced traders apply different manual trading strategies to the markets. Guided by technical indicators they analyze and make decisions, then turn them into BUY or SELL signals with entry point, stop loss and possible targets.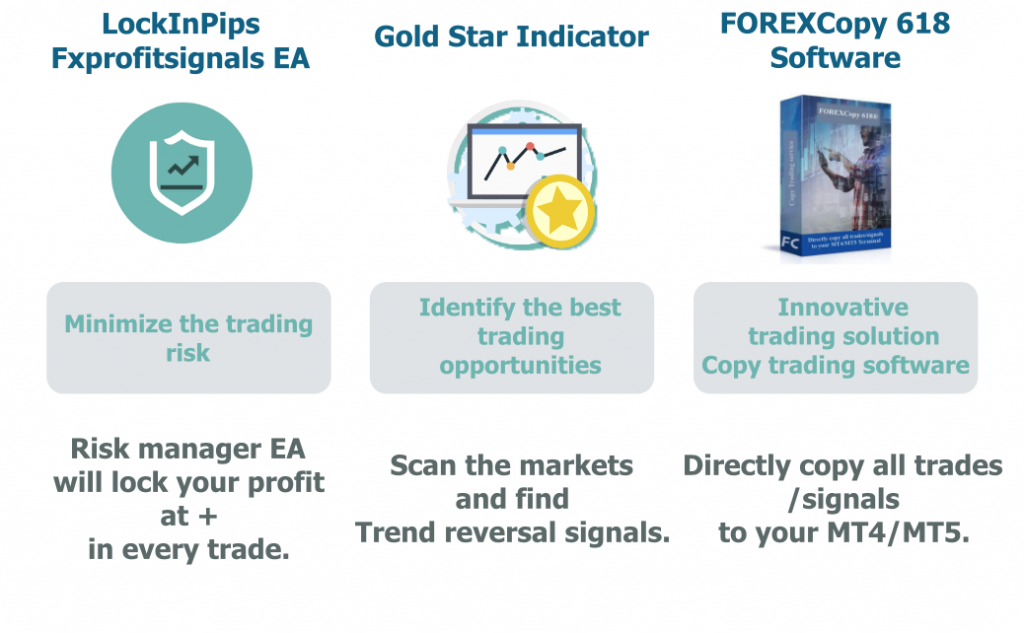 Improve your skills and save your time using our professional FOREX tools
Our FOREX tools were developed by our professional team of traders and they are very important part of our trading strategies. Now you can use them for yourself to optimise your Risk management and improve your performance.
Trade on the same terms and conditions as we have 
Enjoy the lowest spreads using our Trusted FOREX broker
0% Commission Account & Eco Account options
170+ Assets to Trade On & Much More
Fast withdrawals
Low Spreads
Up to 1:500 leverage
Our many years of experience and multiple tests led us to the conclusion that this broker proves the best terms and conditions that align with our trade signals.
Latest closed FREE signals
Currency
Pair
Buy
Sell
Closed
at:
Hit
TP/SL
Profit
Loss
EUR/USD
BUY
1.1798
TP1
+ 30 pips
AUD/USD
BUY
0.7375
TP3
+ 120 pips
USD/CAD
SELL
1.2656
TP3
+ 120 pips
GBP/CHF
BUY
1.2550
SL
- 60 pips
EUR/CAD
BUY
1.4928
TP3
+ 140 pips
EUR/USD
BUY
1.1803
TP2
+ 60 pips
NZD/JPY
SELL
75.94
TP3
+ 140 pips
Latest closed VIP signals
Currency
Pair
Buy
Sell
Closed
at:
Hit
TP/SL
Profit
Loss
CAD/JPY
BUY
87.54
TP2
+ 70 pips
AUD/NZD
BUY
1.0374
SL
- 55 pips
CAD/CHF
BUY
0.7281
TP1
+ 40 pips
NZD/USD
BUY
0.7068
TP3
+ 120 pips
EUR/CHF
BUY
1.0837
TP2
+ 60 pips
AUD/CAD
BUY
0.9269
TP3
+ 120 pips
AUD/USD
BUY
0.7375
TP3
+ 120 pips
EUR/USD
BUY
1.1823
TP2
+ 60 pips
NZD/JPY
BUY
77.63
TP3
+ 140 pips
NZD/CHF
BUY
0.6467
TP3
+ 120 pips
GBP/CHF
BUY
1.2608
TP2
+ 70 pips
Ask for advice! Do not hesitate to
contact us!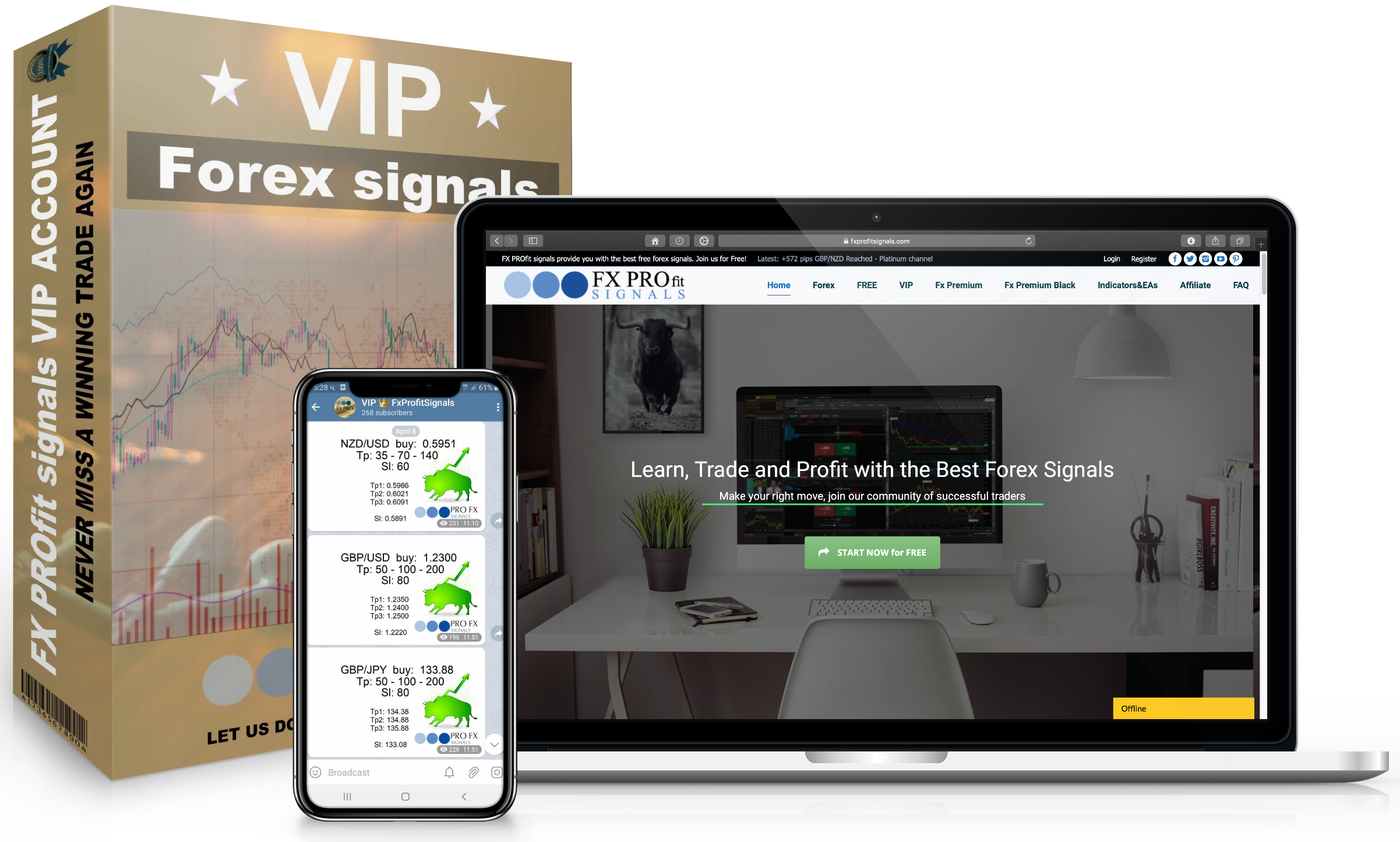 FX PROfit SIGNALS VIP ACCOUNT
NEVER MISS A WINNING TRADE AGAIN!
Receive the most profitable FOREX signals in real time through Telegram messenger and Email notifications
– No more waiting in front of your screen for new signals to appear!
– Increase your profits by getting the hottest market opportunities before everyone else!
Register NOW and take the first step in Forex with our FREE training course!
FREE training videos in your Account page

FXProfitSignals.com has helped over
30,000 traders since 2016
Ramy Farouk:
I am following your Telegram channel and using Free signal on my REAL account. I am very very impressed with your Forex signal service and your dedication towards success of each individuals become financially free.
Thanks for creating such a wonderful channel and helping other in terms of financial freedom
Regards,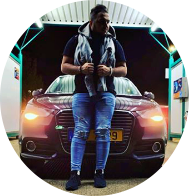 Jason Fernandes:
Hello, thank you for the best signals in VIP. 🙂
  Kashif Paolo:
Hi! Just wanted to write a Thankful email I hope it can be posted on your Testimonials and all I want to say is thank you so much for providing us such a great services with ease of access. I have been following VIP and Platinum both Forex signal channels and the results are the REAL I say REAL because yes if we wait keep patience the results talk and show their self as REAL trading, and my suggestion to everybody who just joins the signal services will be that keep patience. Forex is like business it's not a get quick rich scheme and thanks to all the FxProfitSignals team for working so hard and letting us relax. I'm not going anywhere always I will always stick with this site and be loyal customer. Thank you.
Peter Bennett:
HI, You are my 5th selection for Forex signals. Mean I used 4 Forex signal providers before buy your subscription. Still 2 days passed with your VIP signals, I feel I'm win now. You gave me amazing profits in those 2 days. I am completely satisfied with your signals. Still I only paid for 1 month. Now I have very clear path to go and I'll buy your signals every month. Thank you again and again!

Mathew Pardy:
In 2 days I have win 338.9 pips, you are so great!!!
THANKS A LOT!

John Baily:
I subscribed to your Forex signal service for a month last year but I did not have much time to open the trades and monitor them. However my subscription expired and I decided that now I am around more so I started trading your FREE Forex signals and hands down they are the best ever. Allowing me to make $250 to sometimes $450 a week my account has grown significantly. I am going to subscribe for VIP this November and keep making money with you guys.
Learn a new skill from home & start making a SECOND INCOME trading the Forex market

 
Join
 

our community and turn yourself into profitable trader