Forex signals are trade ideas that show real-time market trends. They are very popular among beginners and professional traders. Trade signals include the currency pair, the type of position (buy or sell), and the take profit and stop loss levels.
About our FOREX signals:
In years of trading experience and countless market situations, we have built up a strategy that can deliver a good rate of return and at the same time minimize the risk of loss. The strategy we trade and release our alerts is a trend following strategy and has been developed to work on H4. We use a combination of several trend-following indicators in combination with oscillators and support and resistance levels to finding the entry point, and to identify potential target areas (take profit levels) we combine areas and levels of past achievements with market price together with levels of Fibonacci expansion. In using our signals, you can see several levels of take profit 20 – 50 – 100 for example.
Each of you can choose which target (take profit) to follow, but the practice shows and proves that reaching Take Profit 1 gives over 80% success. As already mentioned, we want to limit the chances of losing, so the stop loss we use are extremely low – from 45 to 60 pips. The profit / loss ratio with our signals is 3: 1 and regardless of whether the success rate for the month is lower, the trader will eventually make a significant profit.
Or, for example, if we have 10 deals and the signal success rate is 50%.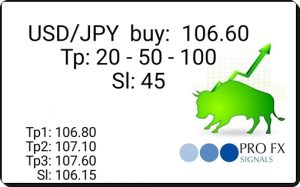 1. signal closed at -45 pips loss
2. signal closed at -45 pips loss
3. signal closed at -45 pips loss
4. signal closed at -45 pips loss
5. signal closed at -45 pips loss
6. signal closed at + 100 pips gain
7. signal closed at + 100 pips gain
8. signal closed at +100 pips gain
9. signal closed at + 100 pips gain
10. signal closed at + 100 pips gain
5 wins / 5 loss = + 275 pips
As you can see the success rate is 50%, but the final result is ultimately a profit of + 275 pips:
5 transactions with a total profit of +500 pips and 5 transactions with a total loss of -225 pips.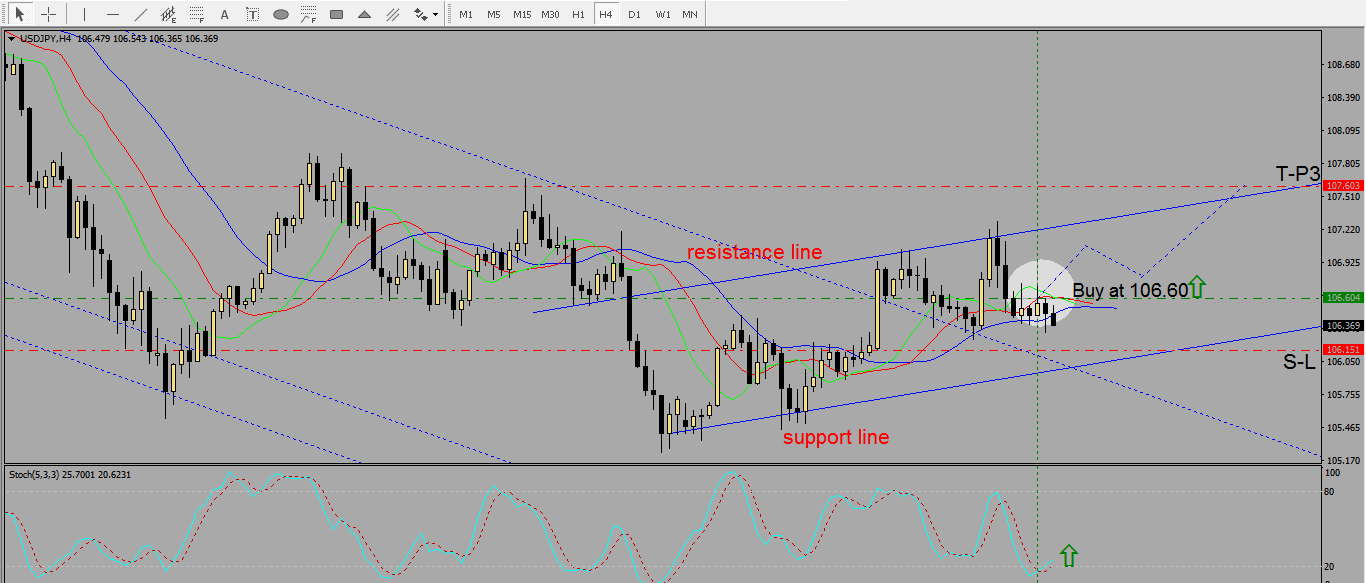 Our signals are easy to use and have achieved exceptional profit since November 2016 to date.
If you want to receive our signals directly on your mobile phone or PC with sound notification, you need to install the Telegram app
All you need to do is follow the trade signals and copy them manually into your trading platform by opening a purchase or sell position, setting stop loss levels and taking profit levels according to the active signal data.

Patience and perseverance are always rewarded!
Every kind of strategy (even the most profitable) or signal service can give you losses from time to time, and sometimes it can happen so there is a period in which several consecutive losses.
Trading on the Forex market is a mental and emotional challenge all the time, and sometimes losses can negatively affect the psychology of any trader.
You must be emotionally prepared that a period of several loss signals may occur in the use of our signals. The market is often unpredictable and illogical and very often irrational decisions can be made from this fact.
We have some really good results and a consistent profitability that we are proud of. All you need to do to be a profitable trader is simply following our signals and having patience and persistence by not giving the cause of the bad emotion of several negative trades to affect you.
If you patiently follow our signals and adhere to strict monetary management, your hard work will surely be rewarded.
Money management
The maximum amount a trader may risk on a single trade is 2 percent of his equity. If you have a $10 000 account, you may not risk more than $200 on any trade.
Here at FX PROfit SIGNALS, after a short registration, you can test our free 1-2-day alerts once you are convinced of their reliability, select the appropriate subscription plan and make the most of our services by receiving 3-7 paid signals per day.
To receive free signals, you need to join our free channel in a telegram.
You can receive paid signals either by email or in our VIP channel by telegram.
Once you start using our alerts daily, your ability to track your deals will be improved and you will be sure that you will not miss buying or selling opportunities because you have not managed to spot these opportunities to enter the market or because you just have not Had the necessary time to analyze the market.
Our signaling system is entirely based on manual computer market analysis and relies on real human judgment. Our experienced traders, guided by technical indicators, analyze and make decisions, then turn them into buy or sell signals.
All signaling systems also have their drawbacks. No analyst can be accurate 100% of the time. Therefore, in order to achieve the best results from the application of our signaling system and to ensure reliability, it is necessary to use our signals for a long time.